"Where can I eat Halal food?" "Where can I perform Salat?" Those are some of the questions Muslim travelers always ask when they travel in China. Answers are easy. But when you are in a different country, speak a different language, it would be very hard. IslamiChina is here to help you solve all these problems.
Our Mission
To provide a window for the world to know Chinese Muslims.
China is country with over 30 million Muslims and there are ten ethnic group people who believe in Islam. There are tens of thousands of Mosques in China; some were built in ancient time in traditional Chinese architecture while some are built recently in pure Arabic style. IslamiChina is here to help you to know how Islam is practiced and how Muslims live in China.

For Individual Travelers
IslamiChina tailor-make Muslim Culture trips for individuals and families according to their own time schedule and interests. We combine sightseeing of historical places with visiting to local Muslim community and interacting with Chinese Muslims and of course Muslim culture will be our emphasis during the trip.
We will take you to your desired destinations safely and with the highest quality service. We can custom design and tailor trips according to special needs, desires, and budgets.

For Group Travelers
IslamiChina team are experts at Muslim and Muslim travel in China. Exclusive group activities and custom tours are our specialty. We know almost all the Mosques in China and we have good relations with Islamic Associations nation-wide.

Over the past years, Islamic China has had the privilege to serve the following esteemed organizations:
IMANA (Islamic Medical Association of North America) www.imana.org
Nawawi Foundation www.nawawi.org


IslamiChina Team
IslamiChina believes that a good team work is the guarantee of a successful trip . Some of our team members are Muslims, some are Muslim experts, we are experienced travelers as well. We know the place, we know the people. We know how to make your trip unforgettable.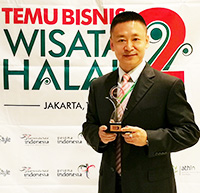 Yusof Ma Yutong
Founder and General Manager of IslamiChina Travel
Born in a Muslim Hui family in Hohhot of Inner-Mongolia, Yusof Ma Yutong grew up in a Muslim community near the Great Mosque of Hohhot. Being the grandson of a famous Imam, Yusof started to learn Islam when he was just a child. In 1993, Yusof was enlisted as a student at Beijing International Studies University. Upon graduation with bachelor's degree in International Finance and Tourism Management, Yusof started to be a tour guide traveling all over China with tour groups from Singapore, Malaysia, USA and other parts of the world. Soon Yusof realized that there was no travel agent in China which could provide professional Muslim services to Muslim brothers and sisters visiting China (including arranging Halal meals, visiting Muslim community, etc), he founded IslamiChina Travel which has become the leading Muslim travel agent in China.
Li Hongwei
Manager of IslamiChina Travel Xian Office
Born and raised in Muslim community of Xian Mr. Li Hongwei has natural interests for Chinese history and Muslim tours. He dedicated some of his best time of life to China International Travel Service when he was around 20 by guiding and operating tour groups. His background of growing up in the Muslim community enables him to have close relationship with mosques and Islamic Associations in Xian. Being the manager of IslamiChina in Xian, Mr. Li Hongwei will surely give his utmost hospitality to Muslim visitors from around the world in the ancient capital of China.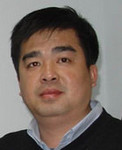 Tu Bin
Manager of IslamiChina Travel Suzhou Office
An English language major, Tu Bin graduated from Suzhou University in July 1989 and was hired by CTS (China Travel Service) as a tour guide and operator. In 1995 he went to England to study the hospitality and travel industry there. Apart from many years of experience in tour operation and department management, he has also had over 19 years᾿experience of guiding tour groups. Since 2000, Mr. Tu Bin has successfully operated IslamiChina's Nawaii Foundation, IMANA convention group and various kinds of other groups in Southeast China (Suzhou, Hangzhou and Shanghai).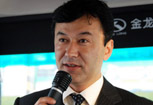 Parhat
Manager of IslamiChina Travel Urumqi Office
Parhat, graduated from foreign languages department of Xinjiang University, became a professional tour guide in 1994. Being a native Uighur, Parhat is fluent in Uighur, Mandarin Chinese and English, fed the travelers not only with his extensive knowledge of history, culture and tradition of the Silk Road, but also with the local cuisine. As a result of his excellent work, he was awarded as one of the outstanding tour guides of Xinjiang twice by Xinjiang Tourism Administration. With his good sense of humor, language skills and deep understanding of Silk Road, he will make every trip to Xinjiang a memorable and enjoyable one.